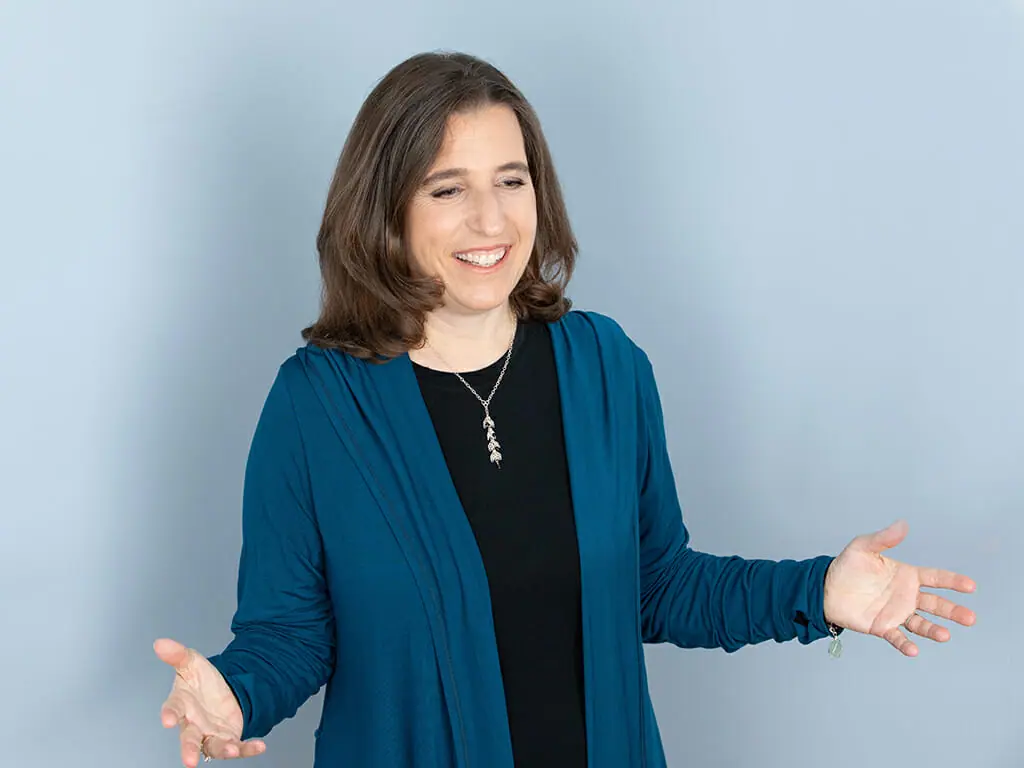 Women Leader Success Stories

VP to Global VP Software/innovation
Goals: A seat at the table; more responsibility and oversight; larger team.
Key Challenges: Conveying her worth; building key alliances; sharing her vision more boldly.
Outcomes: Promoted from VP to Global VP; increased budget and head count; vote of confidence from CEO.
Individual Contributor to Team Leader Technology
Goals: To move from individual contributor to team leader.
Key Challenges: Never hired or led others previously.
Outcomes: Built confident leadership; hired and grew a team of 10 people within the year; developed clear communication and confidence around giving feedback.

Associate Professor to Tenured Professor Academia
Goals: Put a difficult challenge behind her; move ahead in her career.
Key Challenges: Undermined confidence; self-doubt; unable to speak up.
Outcomes: Regained confidence; direct communication strategies; re-engaged as a leader; received tenure and a coveted endowed professorship.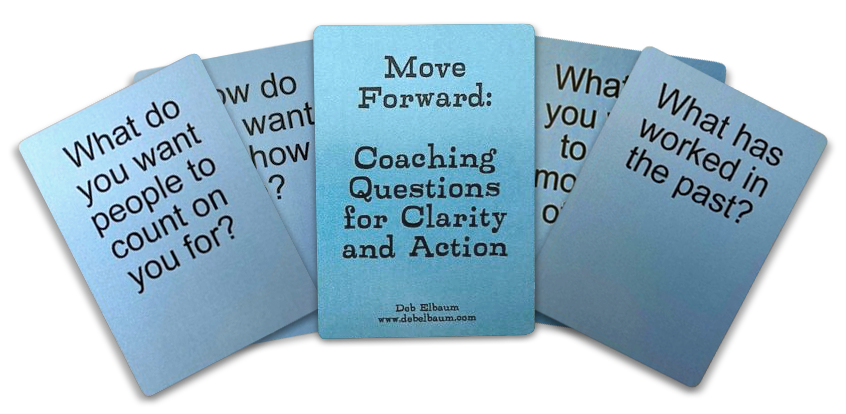 Free shipping within the US
Here's your chance to build your leadership coaching skills! This card deck contains 36 powerful questions to use to coach yourself and those you work with. Using these cards will help you and your team more easily shift into a positive and effective-thinking mindset.
"I keep them by my computer and pick one when I'm stuck coaching a client."
Instructions are included.
For shipping rates outside of the US, please email deb@debelbaum.com.
WEBINARS TO WATCH ANYTIME
Wanting a Career Change? Here's How to Get Clarity
Whether you are thinking about working in a new field or career, or need clarity to figure out what you want to do and how to make it happen, the process begins with reflection, clarity, and a road map. In this free webinar, I share exercises to help you identify your strengths and interests, as well as tips about how to explore new possible careers. Let's get you started!
Planning to Return to Work? What you Need to Consider
Returning to work requires being mentally ready as well as having a checklist to make it happen. In this free webinar, I share the key pieces you need to think about as you prepare to return to work, and why each of those pieces are important. When you know how and what you need to do, you'll feel more empowered, excited, and ready.
Power Posing
Our brain and body are connected, and one of the most valuable leadership tools you have is your body. Not only do we get information from our body — such as how tired we are or what our intuition is telling us — but we can also use our body to shift how we think and feel. What I like about this TED talk from Amy Cuddy is the reminder that holding our body in a certain position can make us feel more confident.
Practicing Gratitude
The most powerful way to short-circuit negativity is by using the tool of gratitude: recognizing what you are grateful for and then writing it down or speaking it out loud. There's always an opportunity for more gratitude for what we have as well as for the people we live and work with. This TED talk is a powerful reminder of this.
Want more tips and strategies for leadership and life? Sign up below to receive my monthly newsletter.
"*" indicates required fields