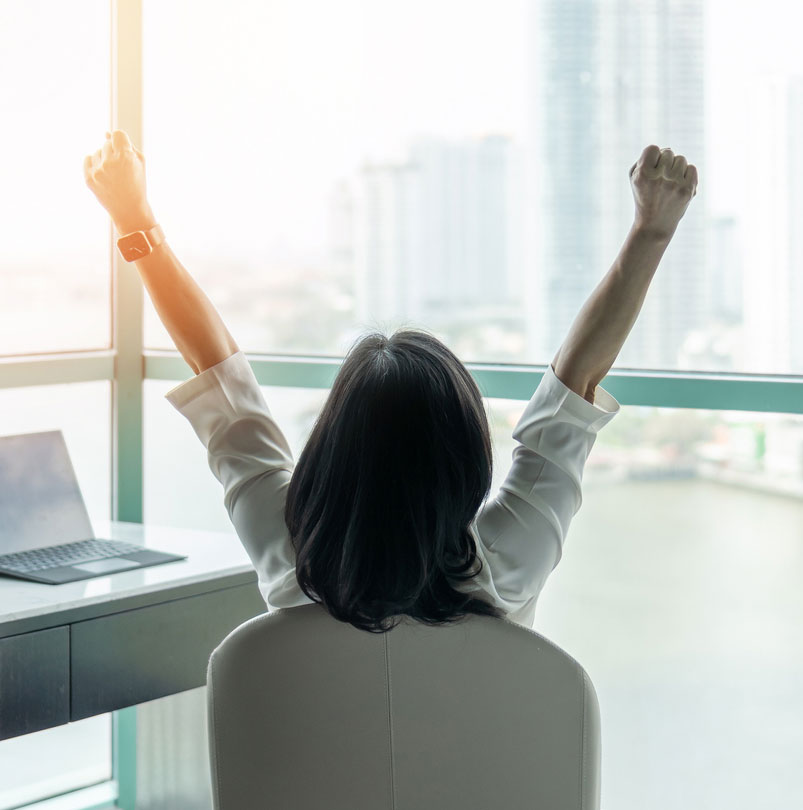 Your Next Steps
What's next for you? A new role at your organization? A move from subject matter expert to strategic thinker? A board seat? Or bringing your transferable skills to a new role or industry entirely? If you're feeling ready for more oversight and impact, Career Advancement Coaching can help you move forward and level up.
After we identify your goals, we'll outline a tailored roadmap for your specific needs. This will likely involve:
Helping you get clarity about what you want and why it matters
Honing your brand and messaging
Creating a focused networking plan, so you know who you're reaching out to and why
Identifying opportunities that are exciting to you
Preparing you for interviews
Building your confidence, motivation, and positive mindset
Read more about my work with Advancing Women Leaders here
PR Lead High Tech industry
Goals: To advance in the organization and manage a bigger team.
Key Challenges: Received feedback that behaviors and communication were not seen as on a leadership level.
Outcomes: Built self-awareness and new behaviors around giving feedback and having critical conversations; promoted to global role.

Interim Executive Leader Healthcare
Goals: To successfully step into Chief Medical Officer role and lead others.
Key Challenges: Lack of experience and lack of clarity around expectations.
Outcomes: Onboarded successfully; built leadership presence; communicated key tough decisions successfully .
HR Leader Human Resources
Goals: To move from individual contributor to people manager.
Key Challenges: Lack of comfort delivering feedback and having tough conversations.
Outcomes: Developed strong communication abilities; given a team to manage; developed leadership confidence.