Think,
Lead, and
Communicate
More Clearly
With Proven Executive Coaching & Leadership Development Strategies Grounded in Science.

Be a Better Leader
Confident Leadership Coaching will equip you with strategies to lead others effectively, communicate clearly, and think strategically.

Advance My Career
Career Advancement Coaching will help you gain clarity around your next steps through building your vision, road map, and confident mindset.

Work-Life Balance
Work-Life Balance Coaching will help you set boundaries, quiet your inner critic, and handle stress more effectively, so you can feel calmer and have more peace of mind.
I work with C-suite, senior, and high-potential leaders in healthcare, biotech, pharma, tech, finance, academia, and nonprofit. My clients are thinkers and doers who want to approach challenges and opportunities with more clarity and confidence.
C-Suite, senior, and high-potential leaders in the US and internationally
Healthcare, biotech, pharma, tech, finance, academia, and nonprofit
High achievers… who are under a lot of pressure and want to feel calmer, clearer, and more confident
Thinkers and doers who want more confidence, clarity, and balance
Leaders facing new challenges and opportunities for self-reflection
My coaching approach blends neuroscience, leadership principles, somatic coaching, and measurable action planning. It's collaborative, focused, engaging, and you'll feel more motivated and energized.
Blend of neuroscience, leadership principles, somatic coaching, and measurable action planning
Collaborative, focused, engaging partnership with strengths-based approach
To reframe unhelpful thinking and equip you with strategies, so you can move forward
I bring positive energy and hone in on the heart of the matter
You'll leave each session with clarity, and feeling energized, hopeful, and committed
Manage stress more effectively to feel calmer
Communicate with more confidence
Make confident decisions and clear asks
Reflect and build self-awareness
Focus on what's in your control
Set and communicate clear boundaries
Build team trust and alignment
Accomplish big, audacious goals
Build an inclusive environment and culture
Launch a new venture
Overcome analysis paralysis to take action
Shift your mindset to positive, optimistic thinking
Working with Deb has made me feel thoroughly invested in by my organization. Deb's ability to coach in a way that is understanding AND growth-oriented has helped me build my confidence. I felt seen and heard, and Deb helped me shift my thinking around agency and positivity. I now have tools to support myself and others, as well as a renewed confidence around my leadership.
D.W., Leader in a Nonprofit Organization, Massachusetts
Deb's practice brings generous listening and evidence-based practice to your leadership/job transition journey. She also brings brain science to help you hone your strengths and shore up your weaknesses. She exudes a warm, caring, positive energy.
J.S., President of OU-Tulsa, Oklahoma
Deb has been a great executive coach! Session after session she helped me build awareness on my potential and organize baby steps to reach my goals with exercises and tools that were very handy. She is a great listener and could picture very quickly the situations I had to deal with.
A.G., Chief Operating Officer Biotech/Med, France
Deb is calm and insightful, and her style is collaborative, engaging, and organized. She has the ability to make coaching collegial, fun-filled, and comfortable — like someone I've known for a long time.
B.Y., Health System Physician Executive, Georgia
Deb was a great coach for me during a time of career uncertainty and family transition. She guided me to be in control of my thoughts and environment and what to say "Yes" and "No" to in my life. I gained the courage to do many small and big things, including: asking to move to a different desk in my office, volunteering as an online writer/ marketer, and speaking up to my boss about bullying happening in the workplace. So many positive changes in my life are in motion, and I'm grateful for the support Deb provided me!
L.B., Digital Designer and Artist, Massachusetts
Deb has a gift for pushing you to think bigger, see things differently, and get past your own limiting beliefs that get in the way. I appreciate her knack for asking just the right question at just the right time, and her ability to stay with her clients every step of the way. She isn't afraid to ask the tough questions or to push you out of your comfort zone – which is where growth and transformation occurs.
S.Y., Leadership Coach, Iowa
Deb has been truly transformational in my transition into academic leadership. Her coaching has empowered me to trust my intuition and know that I can successfully navigate difficult situations and conversations by being intentional and focusing on clarity.  Her approach creates a comfortable and fun environment which not only leads to trust and connection but also allows her to ask tough questions that take you out of your comfort zone, leading to incredible new insights and significant personal growth.
K.G-C., Academic Leader, Tennessee
As a woman leader stepping into management for the first time, working with Deb tremendously helped me clarify my role and the values that guide me. Her coaching style is deliberate yet flexible, and she elegantly directed our conversations to address both tactical and foundational questions of my development.
I highly recommend Deb to professionals wanting to make a confident start on their leadership journey!
D.B., Director of Data Science, New York City
Deb excels at partnering with women leaders so they can see what's possible for them–where they can align their values and gifts to create a bigger impact in their organizations, and to see where their mindsets may be limiting their potential. She coaches women to find inner strength to take risks to both go fast and slow, helping leaders see that both action and patience are key to their growth and learning.
A.W., Consulting Firm Founder, Massachusetts
Deb's work with women leaders is purposeful, inspiring and impactful. She coaches leaders to see new possibilities and challenge the status quo. Deb combines her passion for people with her deep knowledge of science that results in powerful change. Her clients are brave, bold and brilliant as they transform themselves, their teams and their business.
H.E., Facilitator and Trainer, Georgia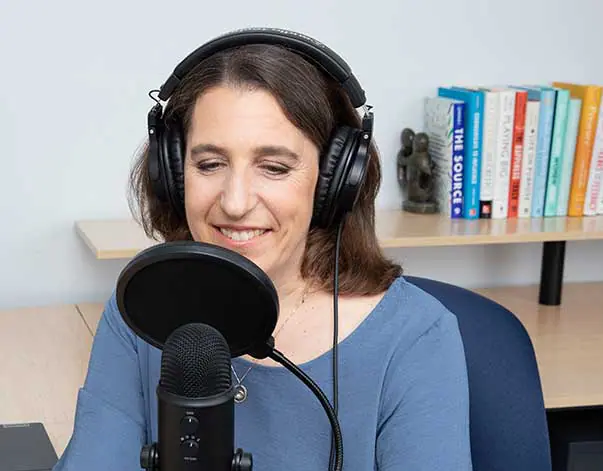 Every month, I share bite-sized episodes of my most powerful coaching ideas, tips, and strategies, so that you can feel more in control, confident, and empowered in your life at work and home. Tune in to the latest episode of
In the Right Direction.
​Clients & Partners
I am honored to have worked with leaders from the following organizations.